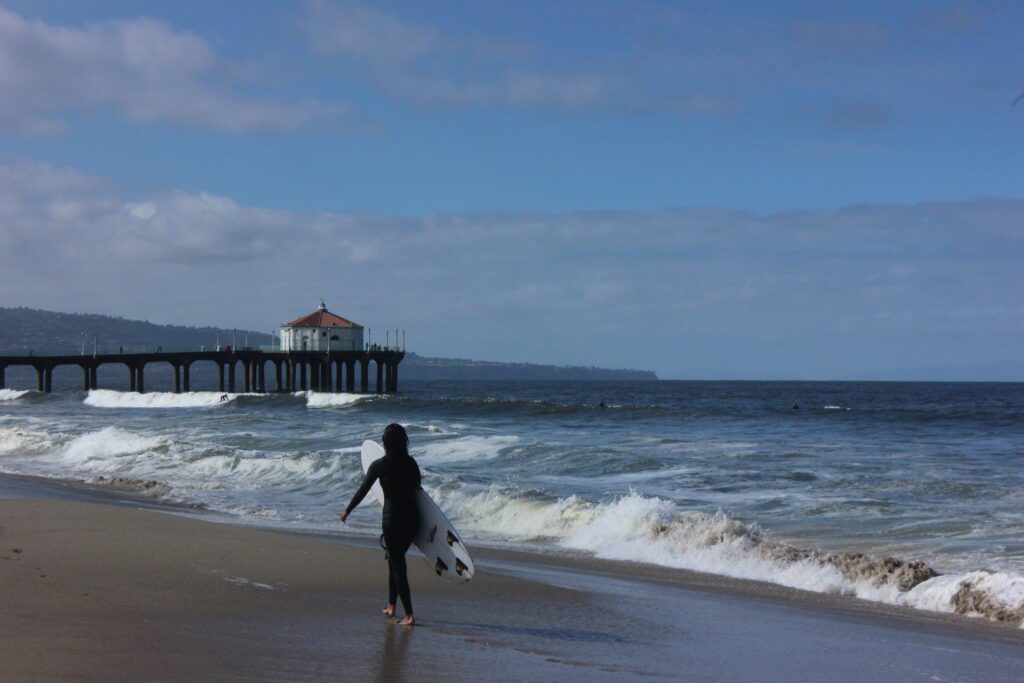 Manhattan Beach, California is known for its beautiful beaches and great surf spots. Whether you're a beginner or an experienced surfer, there are plenty of waves to catch in the area. Here are some of the top surf spots near Manhattan Beach that are worth checking out:
El Porto: This spot is located just north of Manhattan Beach and is known for its consistent waves and long rides. It's a great spot for both longboarders and shortboarders. The waves here can get pretty big, so it's perfect for experienced surfers looking for a challenge.
The Manhattan Beach Pier: The waves at the pier are known for being more mellow, making it a great spot for beginners. The pier also offers a great view of the beach, making it a popular spot for tourists and locals alike.
Shitpipe: This spot is located just south of Manhattan Beach and is known for its powerful and hollow waves. It's a challenging spot that's best for experienced surfers, but the waves here are truly epic when the conditions are right.
Santa Monica: Although it is located a bit further away from Manhattan Beach, Santa Monica is known for its long and powerful waves. It's a great spot for experienced surfers and the beach here is also a popular spot for beachgoers and tourists.
When it comes to surfing in Manhattan Beach, the best time to hit the waves is when the swells are the biggest during the summer and fall. The water temperature is also warmer during these seasons, making it more comfortable to surf. It's always important to check the surf report and be aware of the current conditions before heading out to the water.
Manhattan Beach and its surrounding areas offer a wide variety of surf spots that cater to all skill levels. From the beginner-friendly waves at the Manhattan Beach Pier to the powerful waves at Shitpipe, there's something for every surfer in the area. So grab your board and hit the waves in Manhattan Beach!